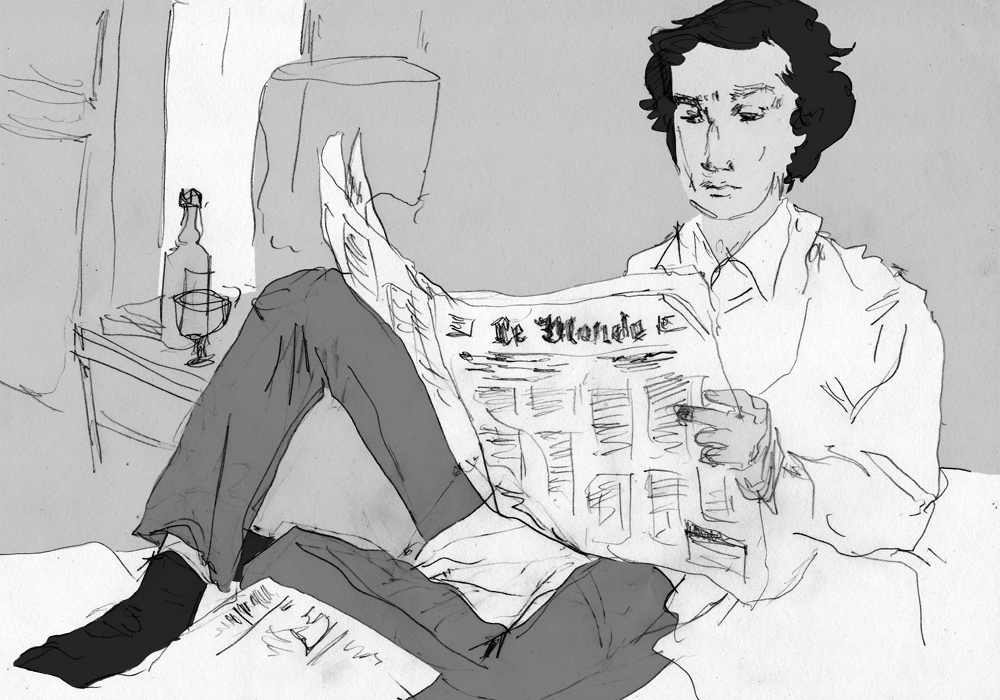 Ep. 59: Jean Eustache's The Mother and the Whore
Play Now
|
Play in Popup
|
Download
On today's show, we have a messy love triangle to sort through. No, I'm not referring to any sordid entanglements with our trio of panelists – host Lady P, co-producer Martin Kessler, and Battleship Pretension's Scott Nye – but rather the messy bed hopping and relationship dramas of the central trio in Jean Eustache's The Mother and the Whore (1973). Despite it being a notoriously difficult movie to see, The Mother and the Whore has drummed up enough critical support to land the 59th slot on the "Sight and Sound Greatest Films of all Time" list. The film stars Jean-Pierre Léaud as a hapless thirty-something layabout, who's somehow managed to get not one, but two women, to fall for him.  This is the original quarterlife crisis movie, sort of in the vein of the HBO series Girls, where the characters are both endearing and completely insufferable.
Much like the characters in the film, our panelists also enjoy long-form discussions about pretentious pop cultural objects, particularly if said objects are out-of-print cinematic endurance tests. Our panelists are also in the same relative age range, and have recently experienced a political and existential crisis not unlike the failure of the 1968 Revolution in France from which the trio in the film are still reeling. The panelist discuss those and other ways in which their lives parallel those of Eustache's creations, and also the very significant ways in which the characters lives diverge – namely that our panelists have jobs and don't do nearly much day drinking.
Note – we recognize that this film is all but unavailable here in The States, and so we've tried to be mindful of spoilers, though *spoiler* their isn't really much plot to divulge. It's mostly just talking. Also because The Mother and the Whore is such a lengthy film, we didn't have time for a second topic, but we did manage to close things out with some Final Notes of Positivity.