"Who The Hell Do These Kids Think They Are?"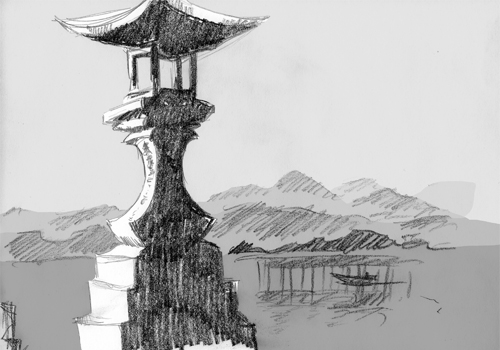 Listen to episode below:

Episode 3: Tokyo Story
[ 49:37 ]
Play Now
|
Play in Popup
|
Download
On this week's episode, Gabe and I are joined by the lovely and talented, Miss Emma Guerard. In addition to being our resident art conservationist intern, Emma is also the one who made all of our website's sketches and drawings. Make sure to take some time to admire Emma's handiwork while you prowl around our site for hours on end.
In this edition, we kick things off by talking about our goals for the Flixwise Podcast. We discuss what our intentions are for this project, and what listeners can expect from future Flixwise Podcasts. I suppose this would've been a good topic for our first edition, but better late than never.
We follow that up with a discussion about the movie on the tip of everyone's tongue, the 1953 Classic Yasujiro Ozu feature: TOKYO STORY. TOKYO STORY is ranked third on the Sight and Sound Critics Poll.  Listen up to find out if our panel feels it lives up to the hype. (SPOILER: Of course we like it, we're not made of stone!)
Lastly, we end the show with our notes of positivity.
Here's Gabe's-Weirdo!
Here's Emma's
Here's Lady P's