Ep 39: The 400 Blows
[ 1:06:20 ]
Play Now
|
Play in Popup
|
Download
On today's podcast, we are celebrating the 56th anniversary of the seminal French New Wave film, THE 400 BLOWS. The film was lauded upon its original 1959 release and inspired countless other filmmakers around the world to pick up a camera and start shooting. However, this episode focuses primarily on the man behind the film, François Truffaut. We explore his upbringing and his relationship with his family, his decision to cast Jean Pierre Léaud, how THE 400 BLOWS compares with some of François later films about childhood, the influence of Andre Bazin, and yes, there's even a mention or two of Jean-Luc Godard.
Flixwise is thrilled to announce that this episode features a pair of special guests, both of whom offer historical background and personal recollections of the renowned filmmaker. We welcome to the show François' daughter, Laura Truffaut, and film historian, and Truffaut family friend, Professor Joseph McBride.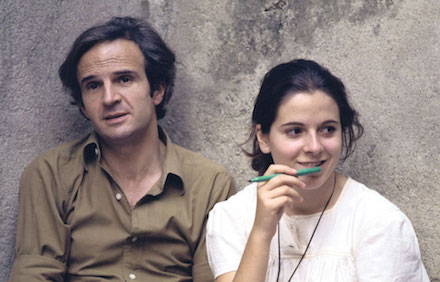 Clearly there's a lot of show here, so better get listening! And feel free to share your thoughts on any of the matters discussed on the show in the comments below. Or you can reach out to us on Facebook and Twitter.
Editor's Note: This episode was recorded before last week's terrorist attacks, which is why the subject never comes up in the conversation. However, we would like to take this opportunity to extend our support to the citizens of Paris, and to offer condolences to any whose friends and families were impacted by the violence.