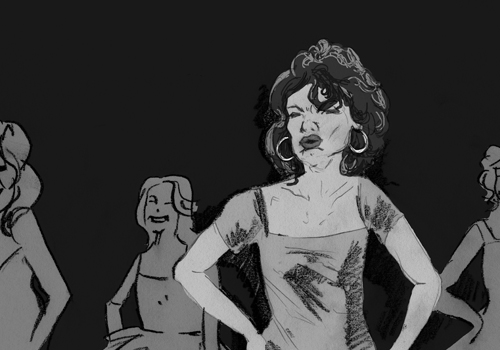 Musical Marathon: West Side Story
[ 29:58 ]
Play Now
|
Play in Popup
|
Download
The October of counter-programming continues with our next musical submission to the Flixwise Favorites List. This time The Film Experience's Anne Marie Kelly makes her case for why she thinks WEST SIDE STORY is one of the greatest movies of all time. She's got to convince Lady P and special guest, Carrie Specht, that they should be equally enchanted with Robert Wise's film.  It's charming to be sure, but anything short of alarmingly charming just won't do.
Is the epic battle over which nationality can snap their fingers loudest as gripping as ever? Listen up to find out if our panel is as smitten with WEST SIDE STORY as Tony is with Maria.
Editors Note* At one point during the show Anne Marie mentions The Aero Theatre. For those who aren't familiar, The Aero is a revival movie theatre located in Santa Monica California.