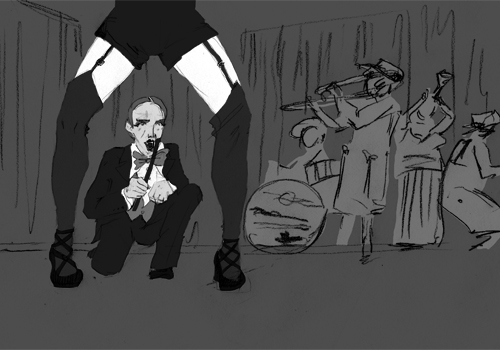 Cabaret
[ 33:48 ]
Play Now
|
Play in Popup
|
Download
In our SINGING IN THE RAIN episode we promised you a musical marathon, and we always make good on our promises. Starting this week, and continuing all through October, will have a series of weekly minisodes in which we deliberate on one musical entry to the Flixwise Favorites List.
We are aware that historically October is typically to be devoted to all things horror. However here at Flixwise we're offering a respite from the creatures who go bump in the night.  I believe they refer to this in the biz as counter-programming. We hope you enjoy!
That being said, our first musical entry is many ways an absolutely bone chilling film. Lady P is pitching Bob Fosse's 1972 feature CABARET. She is joined by the author of The Film Experience's "A Year With Kate" series, Anne Marie Kelly, and the editor and founder of Classicfilmfan.com, Carrie Specht. Together they analyze the film and determine whether it is worthy of entry into the Flixwise's stable of Alternate Greatest Films of All Time.  
Get well soon Liza!