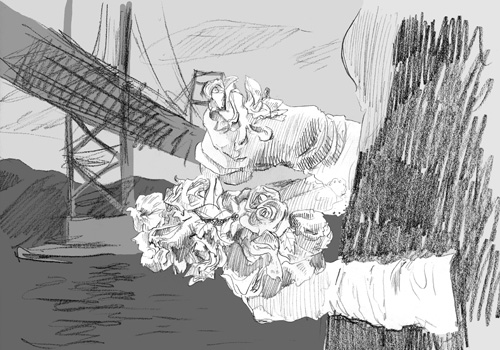 Welcome Back!

Episode 2: Vertigo
[ 59:02 ]
Play Now
|
Play in Popup
|
Download
Congratulations on making it through week 1. You'll be happy to know that the audio quality is tremendously improved for this go around. Let it never be said that we at Flixwise don't keep our promises.
On this edition, Flixwise regulars, Lady P and Gabe Haggard, are joined by special guest Jeffrey Ashkin to discuss  Alfred Hitchcock's Vertigo. According to Sight and Sound's poll, Vertigo is The Greatest Movie of All Time, but how will it hold up under our exhaustive scrutiny?  Click the player and find out.
For our second topic we talk about pop culture guilt trips. Do cinephiles have an obligation to see every critically acclaimed movie, no matter how brutal or unpleasant the subject matter?
And we finish off the episode by shamelessly plugging the projects we are currently working on.
Here's Gabe's: Subterranean Lovesick Blues
Here's Jeffrey's: Absolute Time
As always, please weigh in on our discussion in the comments section or on our Facebook page. We look forward to hearing from you.
Note: This episode was recorded prior to the 2013 Oscar Ceremony.